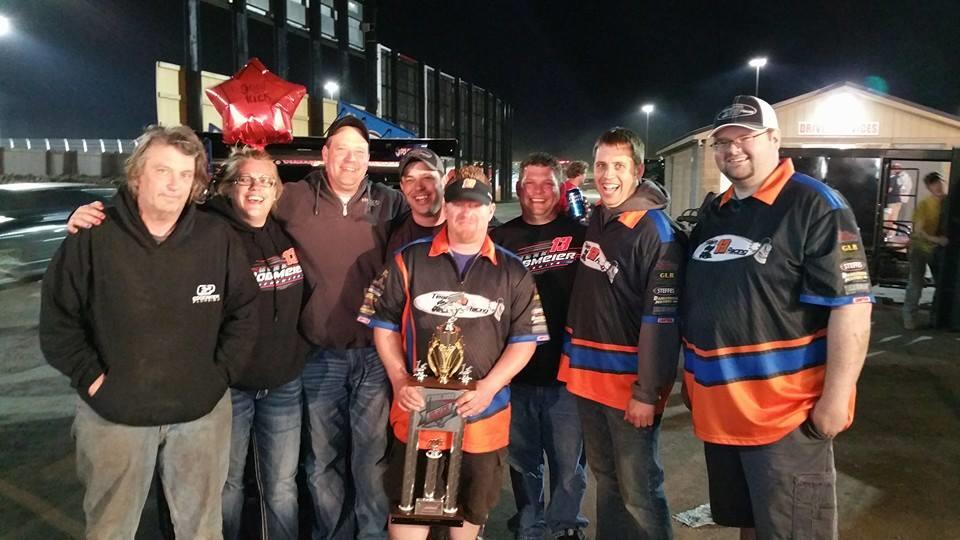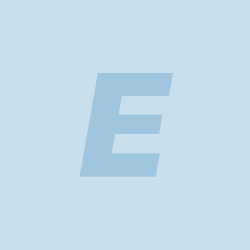 5/26/2016
Eagle Motorsports Inc
---
Silver is the Gold
Mark Dobmeier didn't get the best starting position Saturday night at Badlands Motor Speedway's Silver Shootout, but it didn't take him long to get to the front. In an 8-driver redraw on the front stretch prior to the start of the A-Main that paid 166 10-ounce silver bars totaling just north of $27,000 to win, Dobmeier pulled pill No. 7, and the five-time track champion got buried and started in the fourth row. Dobmeier pulled away midway through the feature in his EAGLE. McCarl drew pill No. 1 and started from the pole, but Dobmeier was clearly the quickest car in the field, pulling away from McCarl and the rest of the field on a restart with six laps to go. The Silver Shootout was the highest-paying automobile race in South Dakota history, and it also pulled 47 Outlaw Sprint Cars – again making state history.
Jason Martin drove a great race and performed an equally spectacular wing dance to conclude the IMCA RaceSaver Sprints event at Iowa State Fair Speedway. Jason's second triumph of the season.
John Ricketts rolled into Timberline Speedway and became the TNT Elite Non Wing Winner sweeping those events at Timberline thus far. The former IMCA National Champ was all smiles in victory lane standing with his EAGLE.
Michelle Melton made her first appearance at Southern Oklahoma Speedway a memorable one as the Flower Mound, Texas driver took the lead at the start and never looked back in her EAGLE to claim her first career Sprint Series of Oklahoma IMCA Racesaver sprint car victory Friday night in Ardmore, Oklahoma. With five laps to go the red flag would wave allowing a five lap dash to the checkered and the field right on her rear bumper. But she would hold her line those last few laps to put her Pro-Tech Service Co./Valvoline Express Care of Seagoville/Simpsons/Snider's Paint and Body into victory lane. A wonderful birthday present for father Mike!
Wayne Johnson and the Two-C Racing team won an exciting feature Saturday night at Lawton Speedway in Oklahoma driving his EAGLE. The win with the ASCS-Red River Region was his third in the Oklahoma City native's last three trips there. Early in his career, Lawton was a normal Saturday night stop for him. This weekend, the team plans on three events in Texas with the ASCS-Gulf South region. They include Friday at RPM Speedway near Crandall, Saturday at Devil's Bowl Speedway in Mesquite and Sunday at Lonestar Speedway near Kilgore.
Wes Wofford finished the first outing to Western Tech Speedway Park with a win in the Highside Hustle. The number 19 EAGLE would never look back with a move from 6th to the lead in 1 lap.
Don Droud Jr. won the Speedway Motors Nebraska 360 sprints A feature at Junction Motor Speedway driving the family owned SCHNEE. He had a heated battle with fellow front row starter Jack Dover for awhile until Seth Brahmer earned second and Don Jr sailed to the victory.
Clint Garner tamed Knoxville Raceway yet again in his Parker powered SCHNEE, his second of the season. Garner would make his final move in lapped traffic, sneaking under Van Haaften on lap 13 and cruising to the win. "I was really happy to see the lapped traffic coming," said Garner in Victory Lane. "Nate was doing a great job down there on the bottom and I wanted to just drive around him up there in my line. It was a little too far around, and I was probably being a little too hard on the tires. Nate was kind of in the line to be had. We're happier than heck to get this win".
Brett Arndt steered his EAGLE midget to a win at Big Diamond Speedway with the ARDC series with a thrilling last lap pass.
Jason Billups maneuvered his new HENCHCRAFT from the seventh strating position to win the fiercely competitive Midwest Lightning Sprints event at I-35 Speedway.
Skyler Wissman was another HENCHCRAFT victor over the weekend at Colorado Motorsports Park with the Colorado 1200 Outlaws.
Jordan Poirier lead Éric Boisvert to the line at AutoDrome Drummond making it a HENCHCRAFT 1-2 finish. A great way to start the opening round of the raceway.
Eric Wise strikes again at Paradise Speedway for the second of the season in his STALLARD race car. Miguel Marquez did much of the same in his STALLARD at Southern New Mexico Speedway clinching his first of 2016.
---
Article Credit: Eagle Staff Writers
Submitted By: Mike Long
Article Media
Back to News